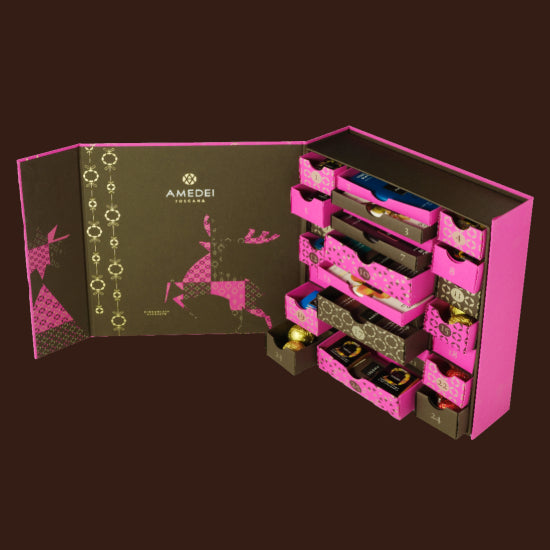 The WAIT IS SWEET.
Day by day, let yourself be surprised by the most exclusive selection of Amedei chocolate. The wait for Christmas will have a completely different flavor.
THE ADVENT CALENDAR
The advent calendar is finally available, with 50 artisanal creations to discover day by day, making the Christmas anticipation sweeter than ever.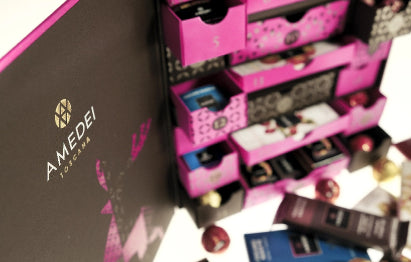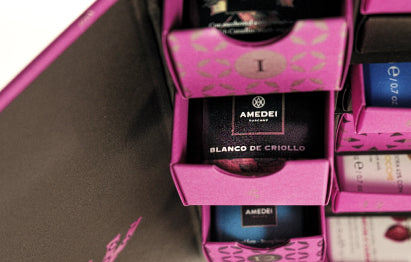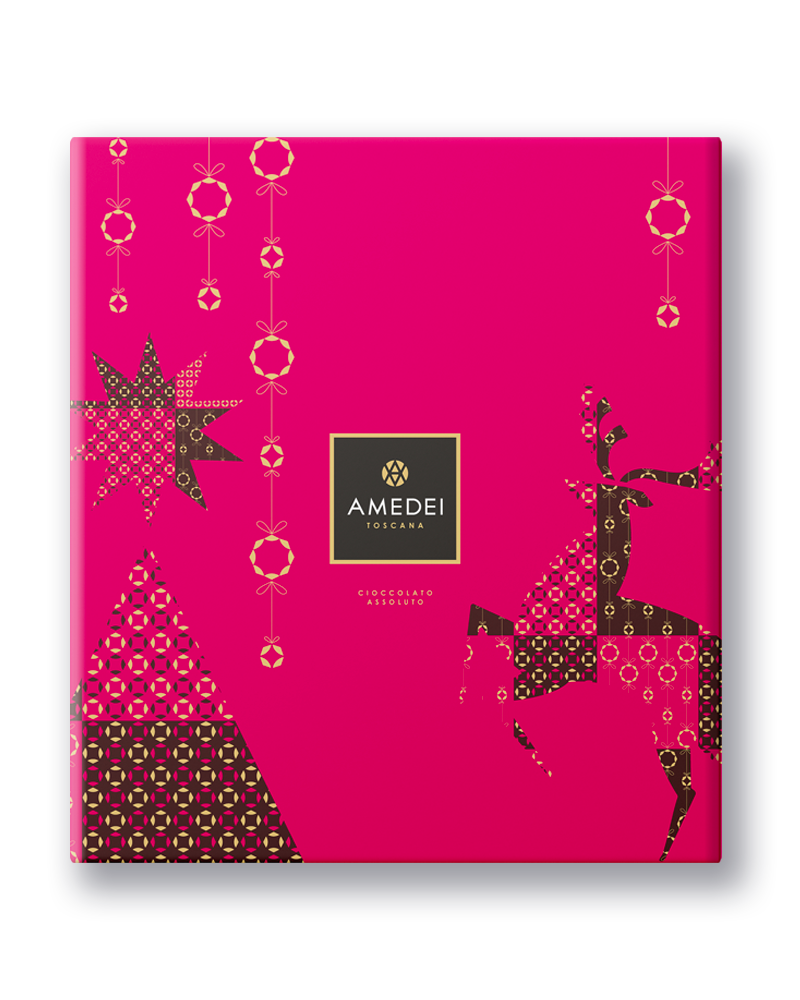 CHOCOLATE ADVENT CALENDAR ADVENT CALENDAR
Chocolate Advent Calendar
all the goodness of Amedei chocolate enclosed in 25 precious drawers: a surprise for every day until Christmas.