RESPONSABILITà SOCIALE
OUR COMMITTMENT TOWARDS PEOPLE AND THE ENVIRONMENT
We are aware that the chocolate supply chain involves numerous actors on a global level. Therefore, our zomprehensive commitment aims to reduce environmental impact and, most especially, create working conditions that value the extraordinary expertise of our Chocolate Artisans.
Our committment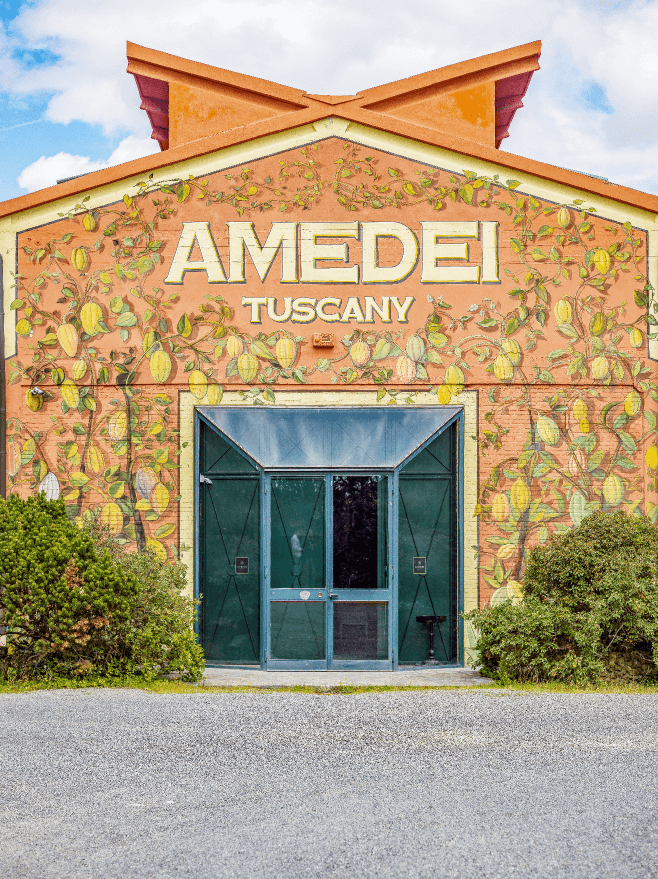 BENEFIT CORPORATION
Being part of the Ferrarelle Group – a recognized Benefit Corporation – gives us an added value. This ensures that the evaluation of our "green" efforts is accompanied by corporate responsibility choices that embrace all stakeholders of production: the community, the territory and the environment.
GREEN ENERGY
We use photovoltaic panels to produce our own electricity. A 16,000 Kw/h system covers more than 30% of the energy we need.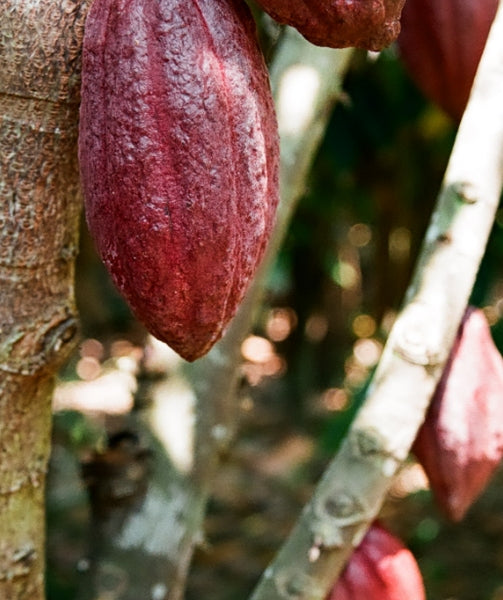 SUSTAINABLE SUPPLY
For over 30 years, we have maintained a direct relationship with the production areas. We have established direct ties with producers who prioritize natural harvesting and drying methods that respect the environment and biodiversity. We collaborate with cooperatives that have UTZ, Rainforest Alliance, Alliance Biodiversity & CIAT.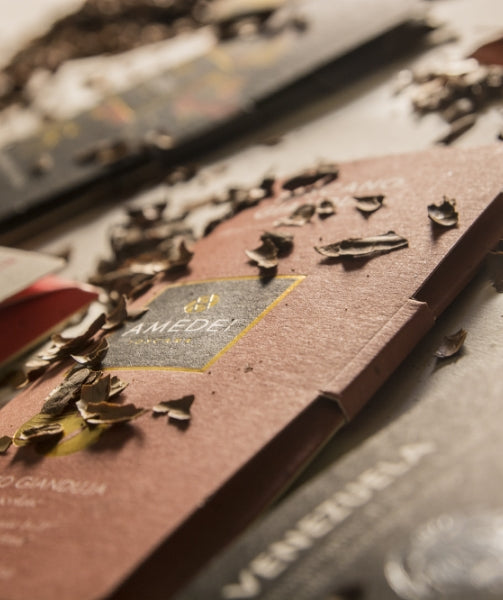 CIRCULAR PACKAGING
Packagingmade from cocoa waste. We are among the first producers in Italy to use cartaflora obtained from cocoa bean husks, which are micronized and partly used as a replacement for cellulose. This is a concrete example in favor of a circular economy that gives value to production waste and will be adopted for all the products in our catalog, including informational material and brochures.
ENVIRONMENTAL AND PROCESS MANAGEMENT CERTIFICATIONS
ISO 14001

A series of technical standards related to environmental management in production, established by the International Organization for Standardization.
EMAS

The Eco-Management and Audit Scheme is a voluntary environmental certification for the assessment, reporting, and improvement of environmental performance.
IFS FOOD

Recognized by the Global Food Safety Initiative, it reinforces and promotes food safety throughout the supply chain. This certification is recognized worldwide.
KOSHER

The kosher certification identifies all foods suitable for consumption by observant Jewish consumers. It does not only include observant Jews but also people of Muslim faith as well as millions of vegetarians or individuals with food intolerance.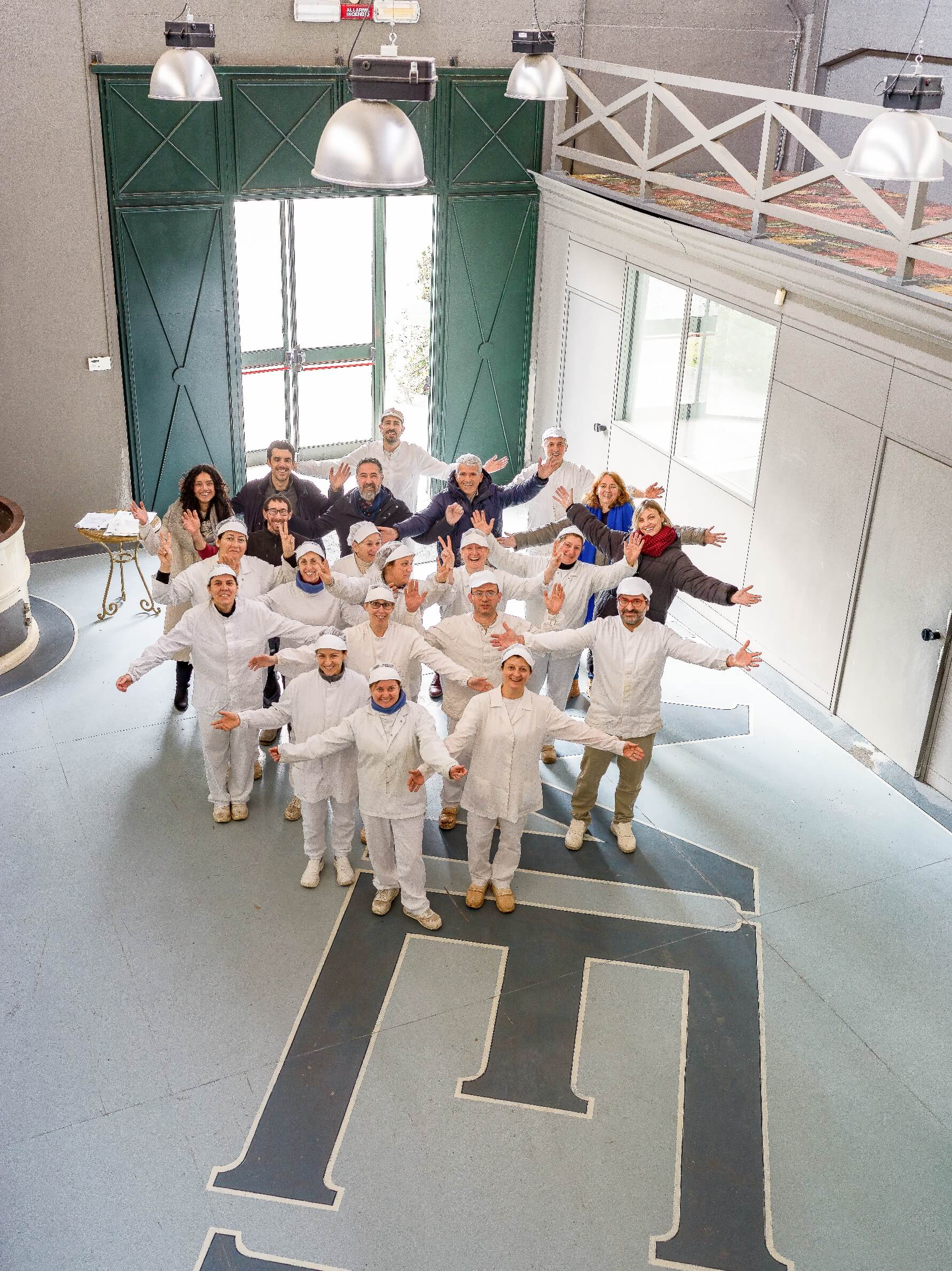 AMEDEI IS THE ULTIMATE CHOCOLATE MADE BY PEOPLE AND WITH PEOPLE.
Our team is made of true chocolate artisans, masters of their craft, people who select and work with the raw material with infinite passion and expertise, handing down methods and techniques that are an integral part of our company heritage. On average, our employees have been working with us for more than 20 years and 2/3 of our workforce are women.