THE STORY OF AN UNCOMPROMISING PASSION
Amedei was founded in 1990 in , in the town of Pontedera, in the province of Pisa: a territory that is currently considered as the heart of the Chocolate Valley. There was an ambitious goal: to create excellent Italian chocolate, the absolute form of pleasure.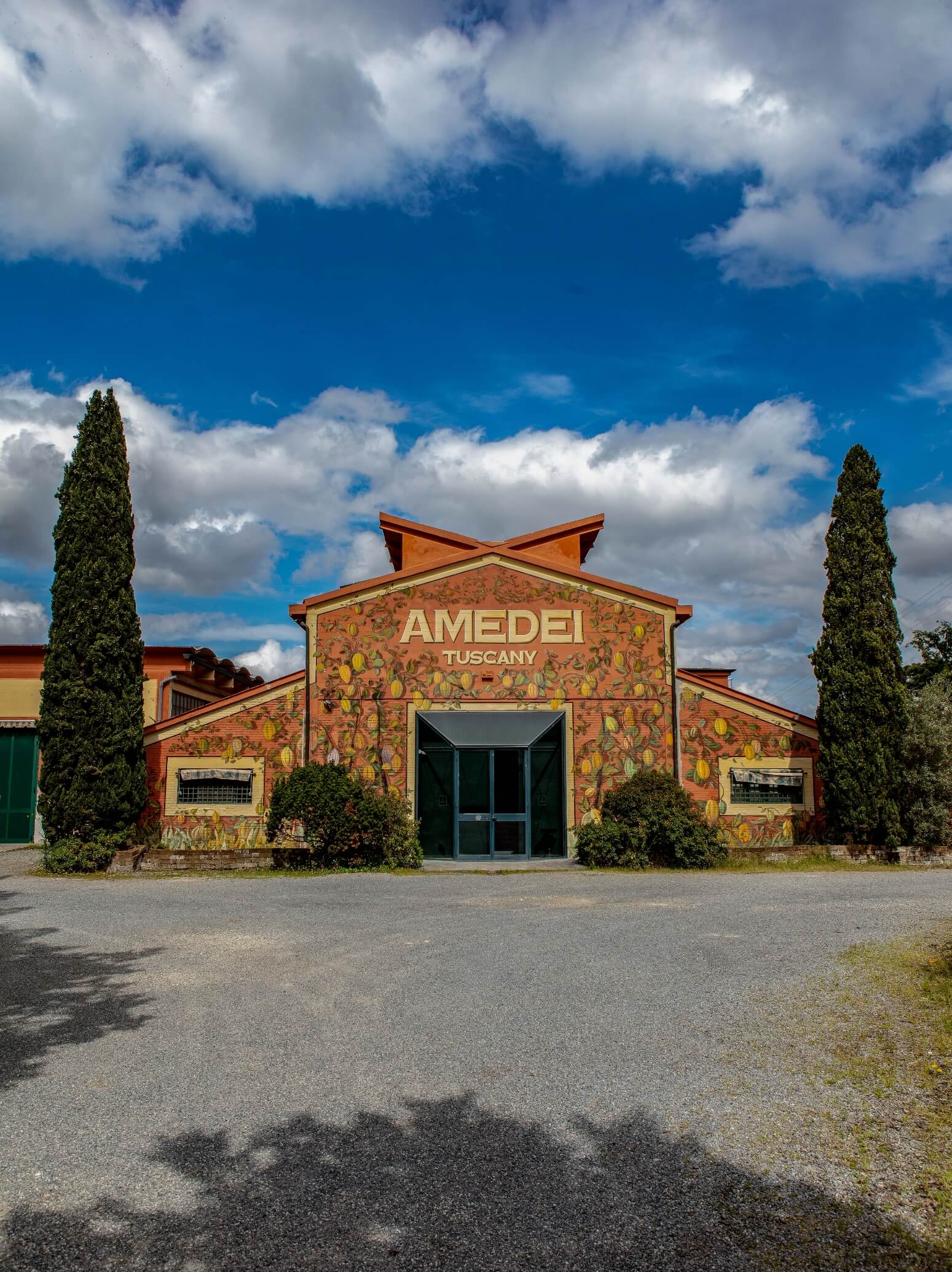 HISTORY
AT THE ROOTS OF FLAVOR
Amedei's journey begins in a small artisanal laboratory in search of excellence. It's a path built step by step through study, passion, and the rediscovery of ancient processing methods.
An adventure that extends to the distant cocoa origins where Amedei has discovered the world's finest plantations and seeds, establishing full control over the entire production process.
in Pontedera, an old foundry was redeveloped and transformed into a small artisanal laboratory of 45 square meters. Ancient machinery and ancestral working methods, raw material selection at its source, slow processing - Amedei is born, the 'absolute chocolate' inspired by the goodness of Tuscany
The first Toscano Black 70 bar  revolutionized the market. The first bean-to-bar product in Italy: a chocolate made through the direct control of the entire supply chain, from the selection of cocoa beans to the production of the chocolate bar.
Porcelana was born: a chocolate bar made from Criollo cocoa grown in the southwest of Lake Maracaibo, the rarest cultivar in the world. The name is a reference to the whitish color of the beans as well as its sweet and rounded flavor.                                             
Amedei created Chuao, a single-origin chocolate named after the homonymous Venezuelan region where it is cultivated. It is a primitive Criollo cultivar, one of the rarest and most prized of its kind: the result of various crossbreeds that naturally developed in this territory over the centuries.
The newly established Academy of Chocolate in London, an institution for the entire chocolate industry, awarded a Golden Bean to Toscano Black 63. Amedeiis recognized as the best chocolate in the world. 
Blanco de Criollo was made. This "vintage" chocolate was named after the rarest and most precious cocoa variety in the world –Criollo –distinguished by white-colored beans.
Fascinated by Amedei's philosophy and craftsmanship, Ferrarelle acquired the company. The leading mineral water company wanted to continue producing chocolate in full respect of the method and quality expressed by the previous ownership.
Acero 95 is an innovative blend in which brown sugar is replaced with Canadian maple sugar, an excellent ingredient with a refined taste.           
The Compagnia del Cioccolato, an association that protects high-quality Italian chocolate, awarded the Premio del ventennaleto Amedei'sToscano Latte, which proved to be the best Italian milk chocolate.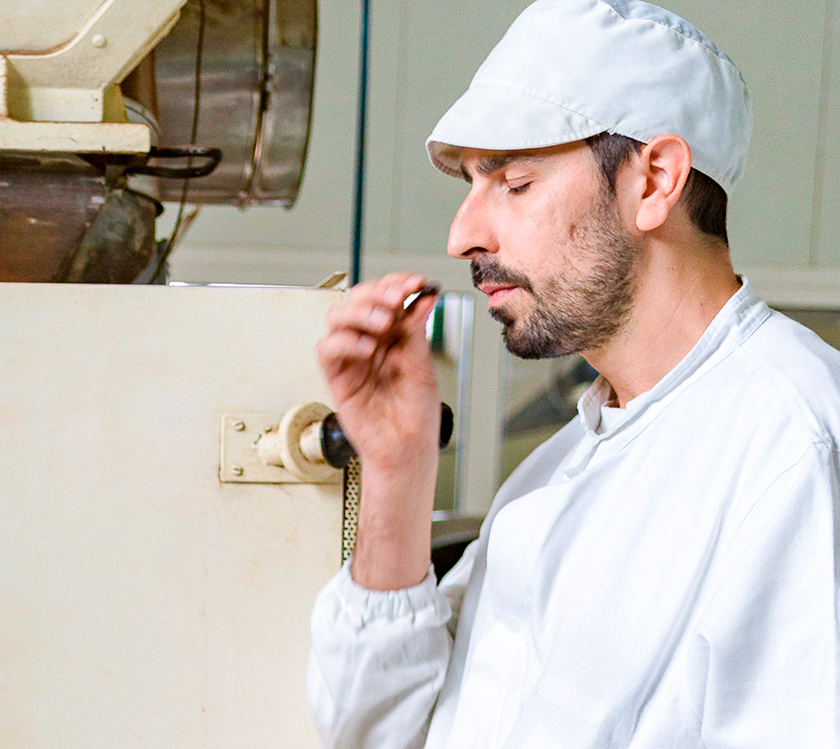 AMEDEI IS THE ULTIMATE CHOCOLATE
Luca, Chocolate Maker at Amedei, supervises every phase of the manufacturing process, that relies on years of craftsmanship and knowledge of the world of cocoa.
Uniqueness, competence, attention and experimentation come together in a production method which, in all its phases, ensures the maximum expressiveness of the chocolate, respecting the peculiarities of its origin.