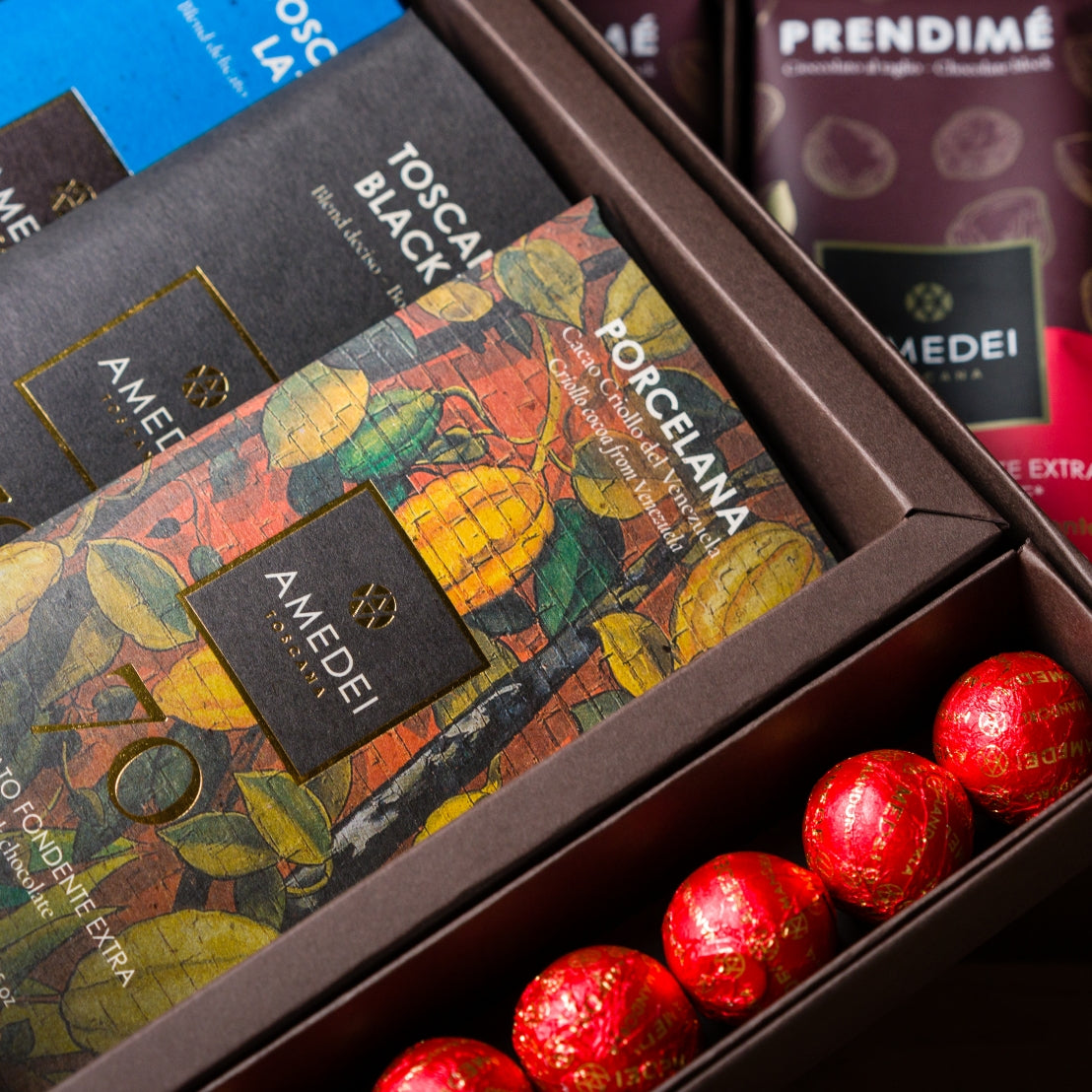 CORPORATE GIFTING
Surprise customers, suppliers, employees and stakeholders. With us your gift becomes special.
CUSTOMIZED GIFT
1. Prestigious packaging with customizing assortment and graphics.
2. Creation of cards and brochures ad hoc.
3. Company logo imprinted in a chocolate with an inimitable taste.
4. Complete management of shipments and assistance guaranteed at every stage.
Discover Amedei personalized gifts: a special gift for a special occasion.
REQUEST OUR BROCHURE
To receive our brochure dedicated to corporate gifts, fill out the form.