VISIT AND TASTING
WELCOME TO THE NEW, ANCIENT CHOCOLATE FACTORY
Experience the «ultimate chocolate» right Where the magic is born. Here is the new – and Ancient – amedei factory, where the sweetest Of journeys began in 1990.
A PLACE THAT TASTES OF HISTORY
The Amedei factory is a truly chocolate museum where old machines, some dating back to the late 1800s, as well as ancestral production methods blend with the most modern technologies to create a unique and functional environment to transform cocoa in chocolate.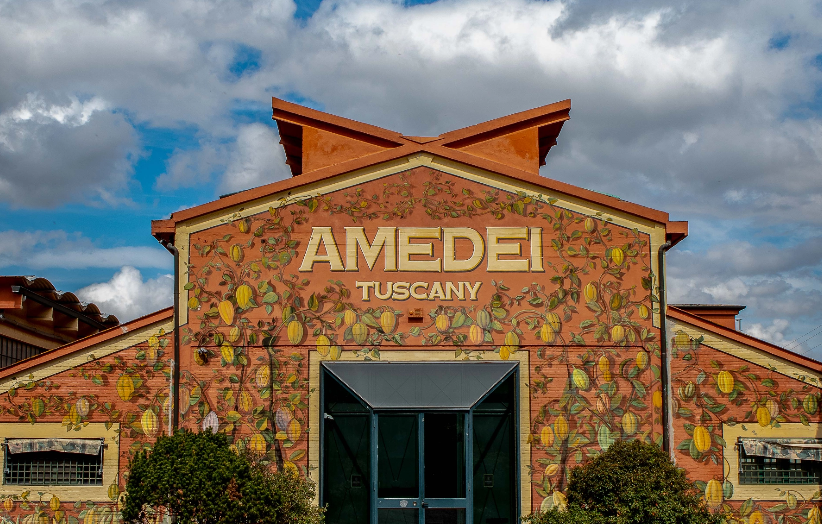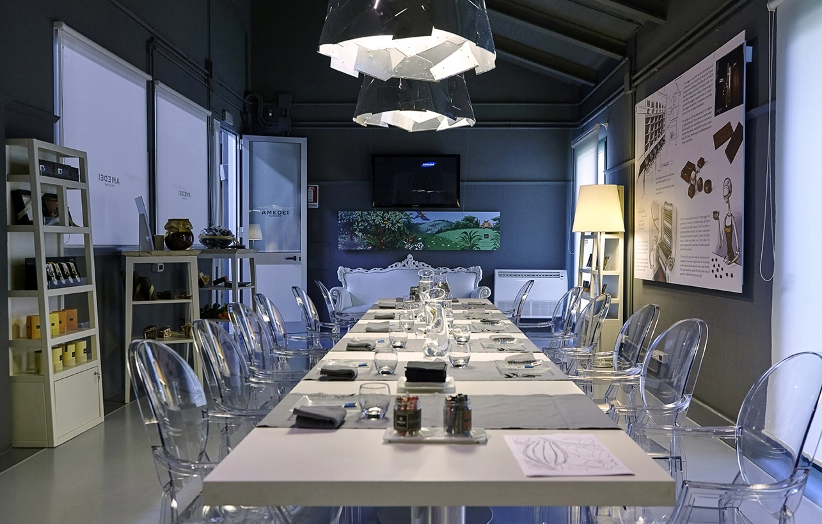 OUR TOUR WILL ALLOW YOU TO
1. Find out the products of Amedei that made the history of artisanal chocolate in Italy.
2. Understand the importance of bean -to - bar cocoa chain that distinguishes our production philosophy.
3. Learn and know the origin of chocolate and its complex productive process.
4. Taste unique chocolate, and learn to distinguish the origin of cocoa, cultivar, different nuances of taste and aromas.
5. Meet the Artisans od Chocolate of Amedei, men and women making our life sweeter.
INFO AND RESERVATION
All tours require reservation and include a tour of the factory,insight on the chocolate production process and tasting of Amedei's iconic products, based on the intensity of flavors and aromas, from the sweetest to the most intense.