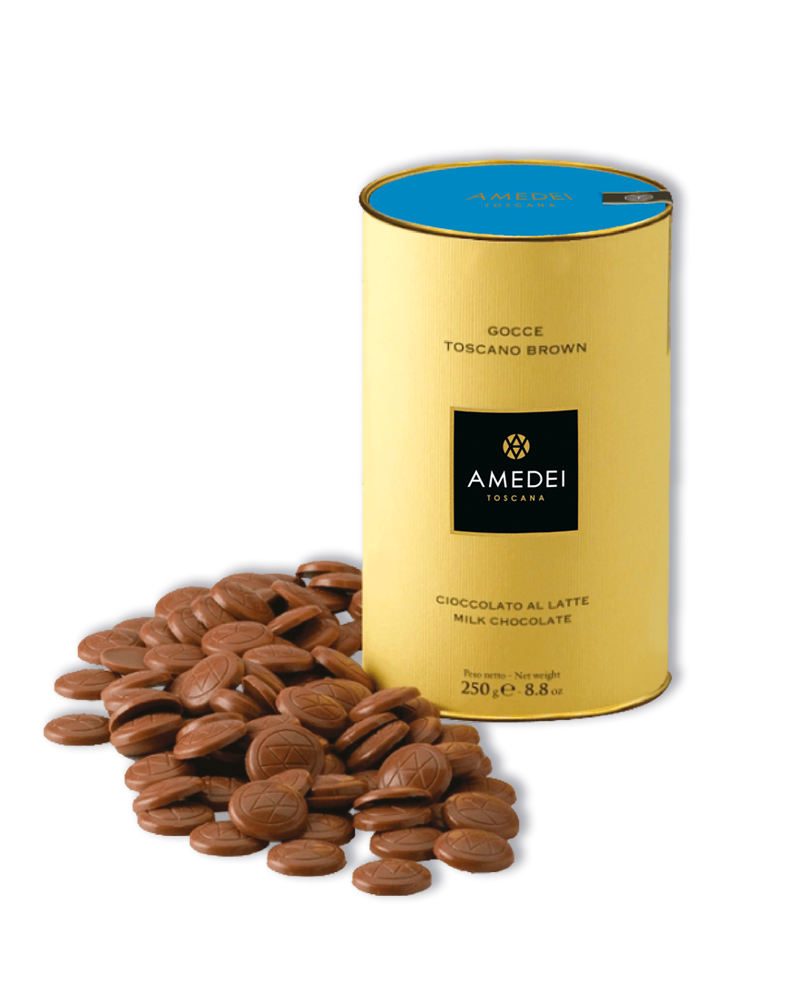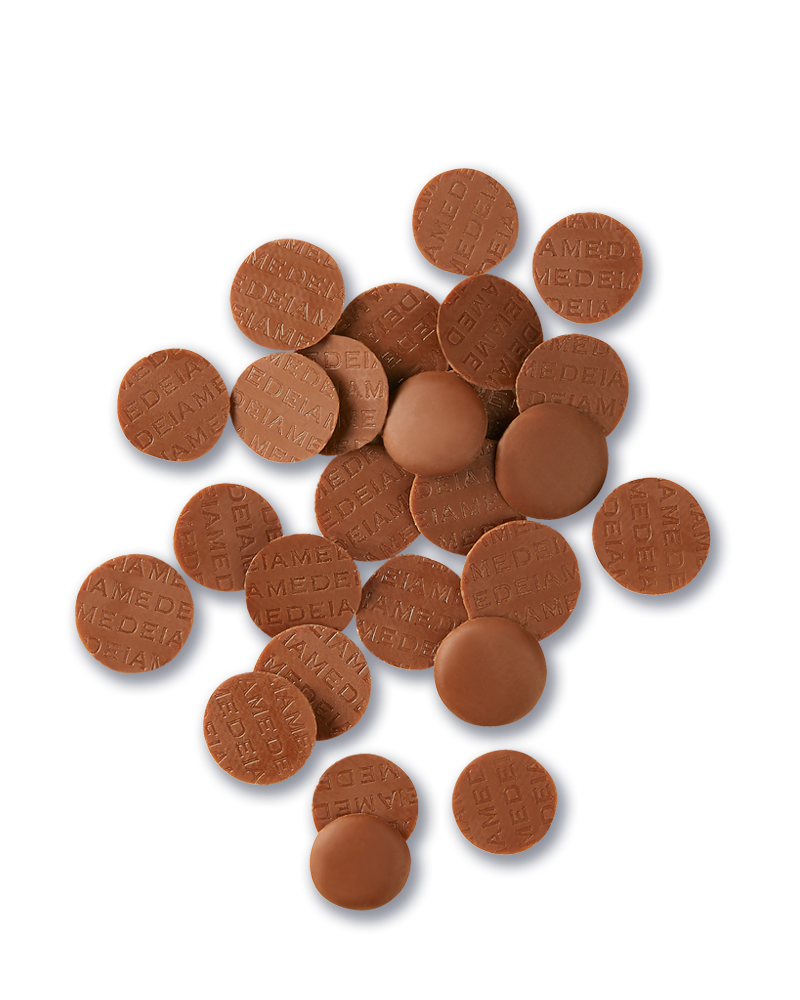 ---
The Amedei tasting philosophy givs you the opportunity to create your own original recipes, always starting from absolute quality chocolate. Flaked chocolate were created precisely for this reason and are ideal for creating new recipes or for decorating your desserts in the best way. The progenitor of Casa Amedei's milk chocolates, Toscano Latte is a delicate blend, obtained from the combination of precious selected cocoa beans (Madagascar, Ghana, Venezuela) and whole Breton milk. A chocolate with a creamy and naturally sweet taste, made even more original by an unprecedented flavor, which gives a sensation born on the thread of childhood memories.
---
---
Product details

Ingredients

Cocoa mass, cocoa butter, cane sugar.

Allergens

May contain traces of hazelnut, almond, pistachio, walnut

Storage

Keep in a dry and cool place, between 14° and 18°

Nutritional Values/100g

Energy

2401 kJ/577.0 kcal

Carbohydrate

44.0 g

---

Fat

41.0 g

Of wich sugar

37.0 g

---

Of wich saturates

26.0 g

Salt

0.34 g

---

Protein

8.0 g

---
EXPERIENCE
WELCOME IN THE NEW – AND ANCIENT – AMEDEI FACTORY
We have always been committed to the production of excellent Italian chocolate, with special attention to conveying the essence of the iconic place where we are based in, Tuscany: art, genius, and beauty.