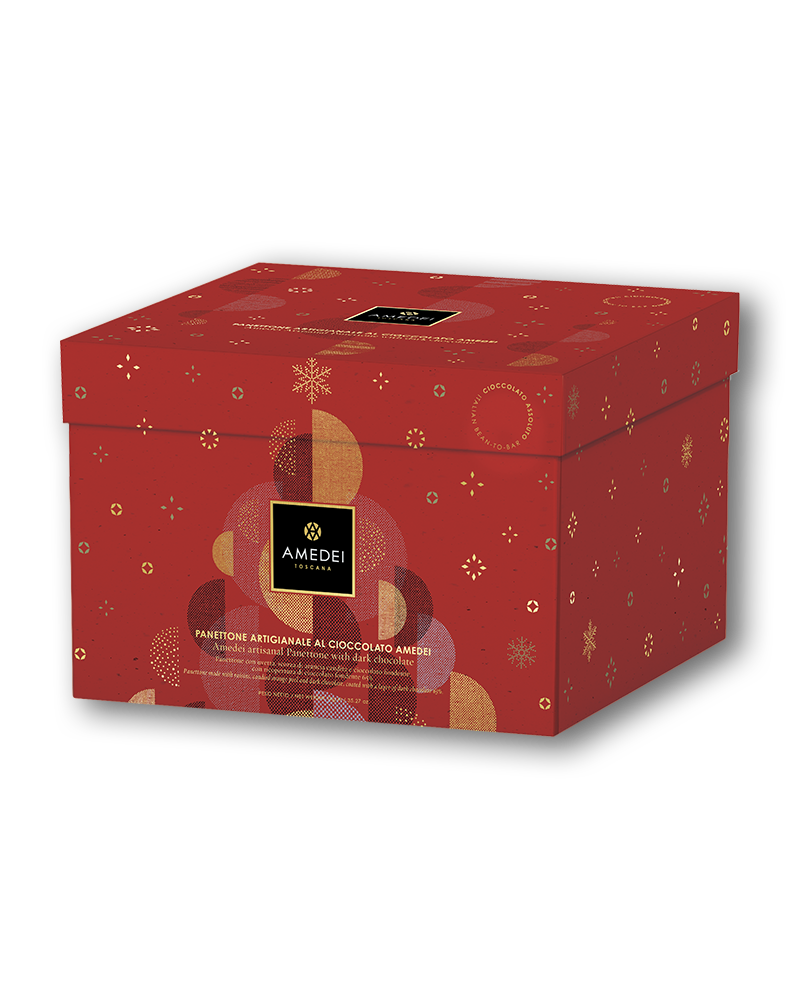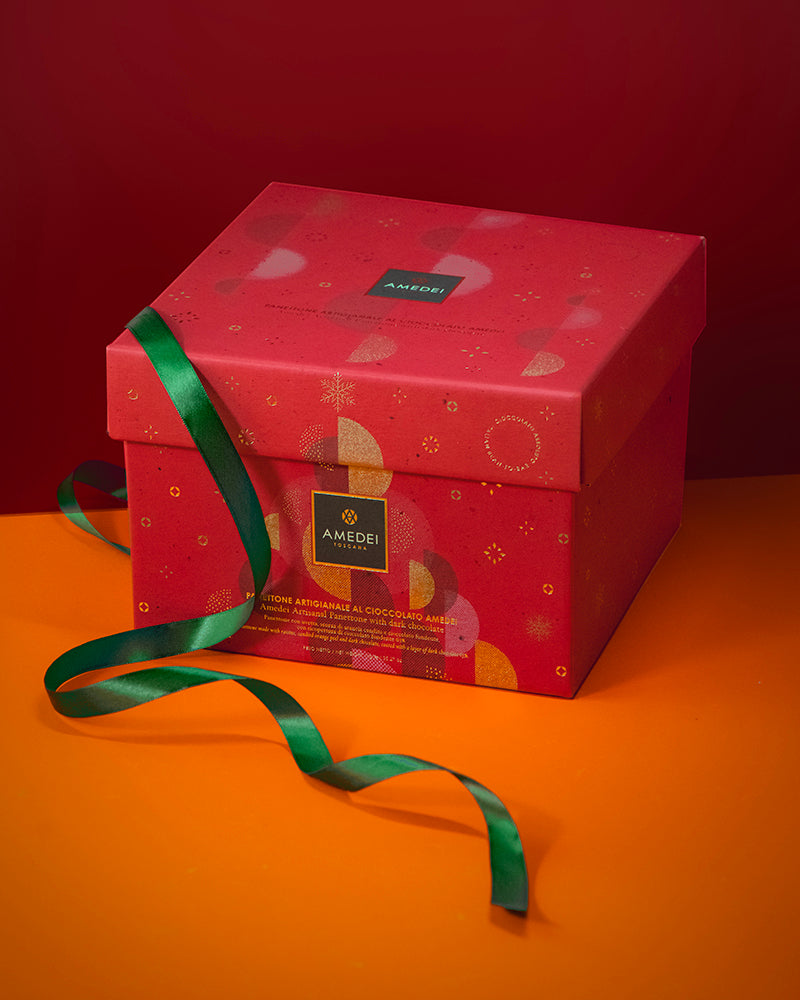 classic panettone with raisins, candied orange and dark chocolate, covered in dark chocolate.
---
Artisanal Panettone branded Amedei is prepared with the best raw materials following the ancient pastry art with long processing and natural leavening. Few selected ingredients and the guarantee of Amedei chocolate, a 65% dark chocolate made with only cocoa beans and cane sugar.
---
---
Product details

Allergens

Ingredients: Type 00 soft WHEAT flour, BUTTER, pasteurized EGG yolk, AMEDEI dark chocolate 65% (13%) (cocoa mass, cane sugar, cocoa butter. Minimum cocoa 65%), candied orange (5 %) (orange, glucose-fructose syrup, sucrose), raisins (5%), NATURAL YEAST, sugar, water, acacia honey, emulsifier: mono and diglycerides of vegetable origin, acidifier: acetic acid, natural orange flavor , natural lemon flavour, salt, vanilla pods. May contain traces of WALNUTS, PISTACHIOS, PEANUTS, SESAME.

Storage

Keep in a dry and cool place, between 14° and 18°

Nutritional Values/100g

Energy

1632 kJ/390.0 kcal

Carbohydrate

44.0 g

---

Fat

21.0 g

Of wich sugar

26.0 g

---

Of wich saturates

18.0 g

Salt

0.44 g

---

Protein

6.3 g

---
Certifications
EXPERIENCE
WELCOME IN THE NEW – AND ANCIENT – AMEDEI FACTORY
We have always been committed to the production of excellent Italian chocolate, with special attention to conveying the essence of the iconic place where we are based in, Tuscany: art, genius, and beauty.