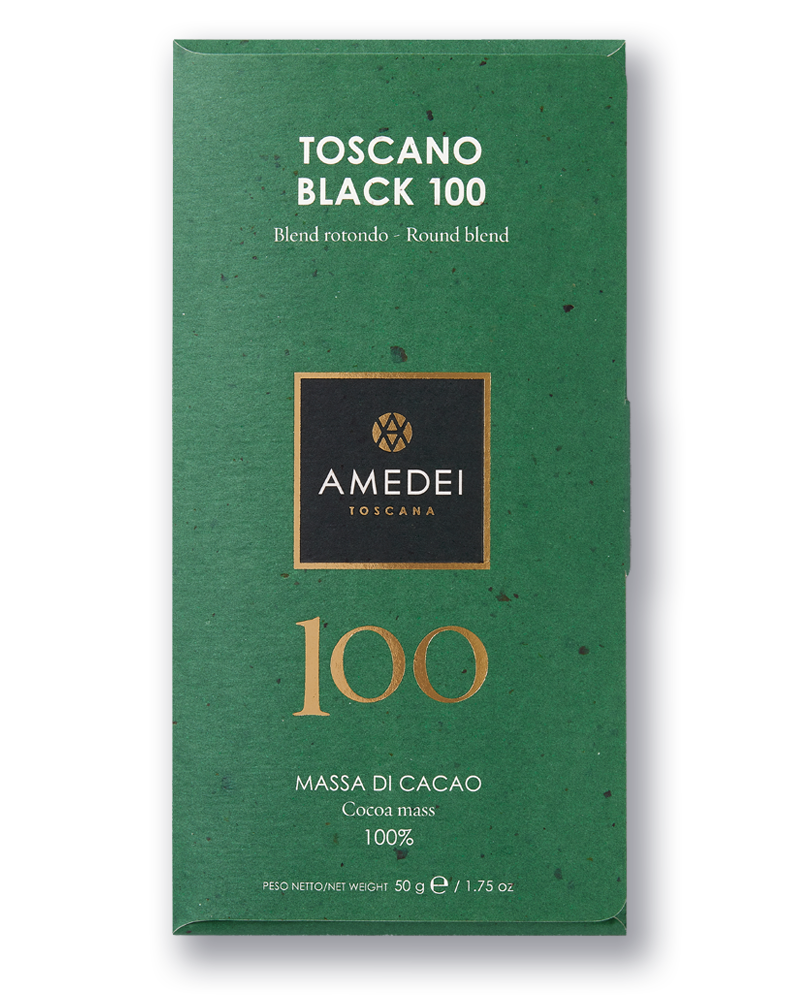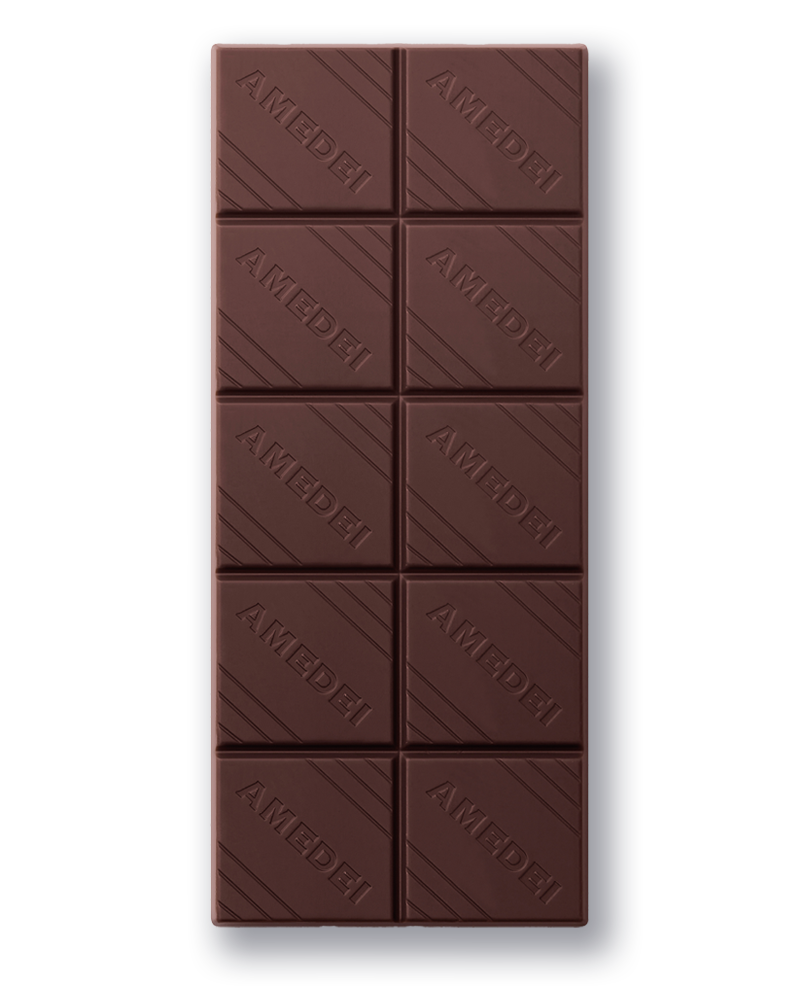 Cocoa Mass 100% | Round Blend
---
Description

AROMATIC PROFILE
The first edition of a cocoa mass in Amedei House: Toscano Black 100 is a round blend, characterized by a mild acidity balanced with secondary aromas, revealing the elegant pureness of the cocoa bean. Obtained by the refined union of Ghana, Madagascar, Ecuador and Grenada beans, the lingering taste of this cocoa mass leaves the palate clean and satisfied. A product of excellence that brings with it the values of research, craftsmanship and taste of one of the most awarded winnng chocolates in the world.
Notes of bread and dried fruit
---
---
Product details

Ingredients

Cocoa mass, cocoa butter, cane sugar.

Allergens

May contain traces of hazelnut, almond, pistachio, walnut, milk

Storage

Keep in a dry and cool place, between 14° and 18°

Nutritional Values/100g

Energy

2466 kJ/594.0 kcal

Carbohydrate

22.0 g

---

Fat

52.0 g

Of wich sugar

9.8 g

---

Of wich saturates

33.0 g

Salt

0.04 g

---

Protein

9.9 g

---
EXPERIENCE
WELCOME IN THE NEW – AND ANCIENT – AMEDEI FACTORY
We have always been committed to the production of excellent Italian chocolate, with special attention to conveying the essence of the iconic place where we are based in, Tuscany: art, genius, and beauty.