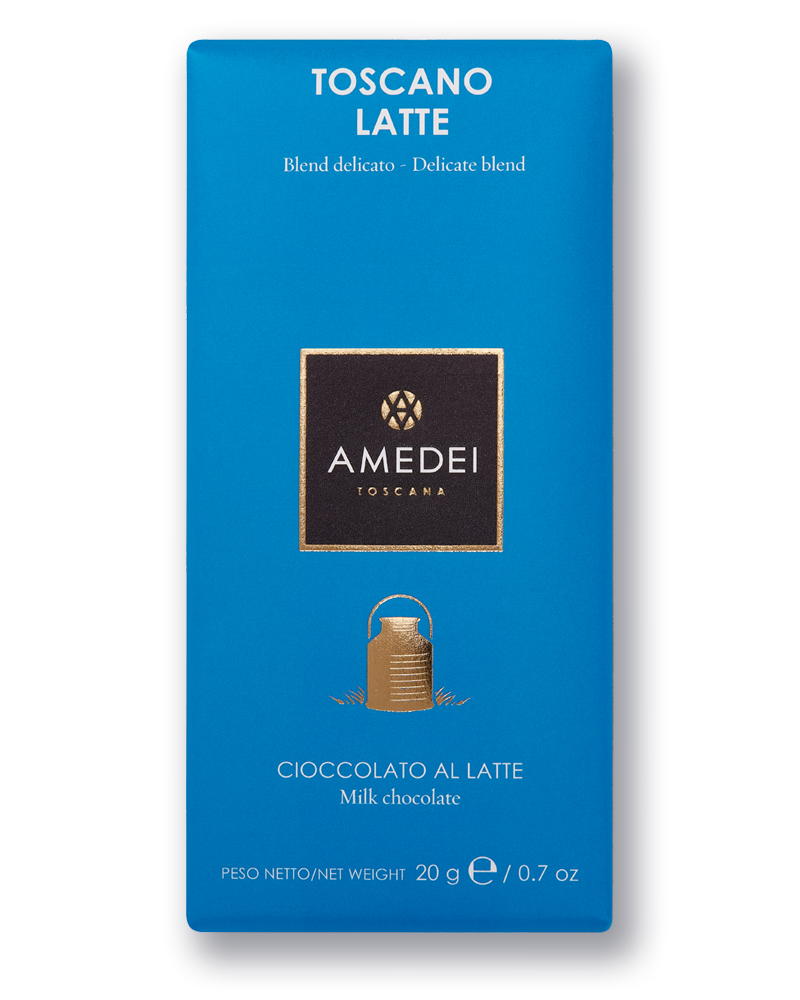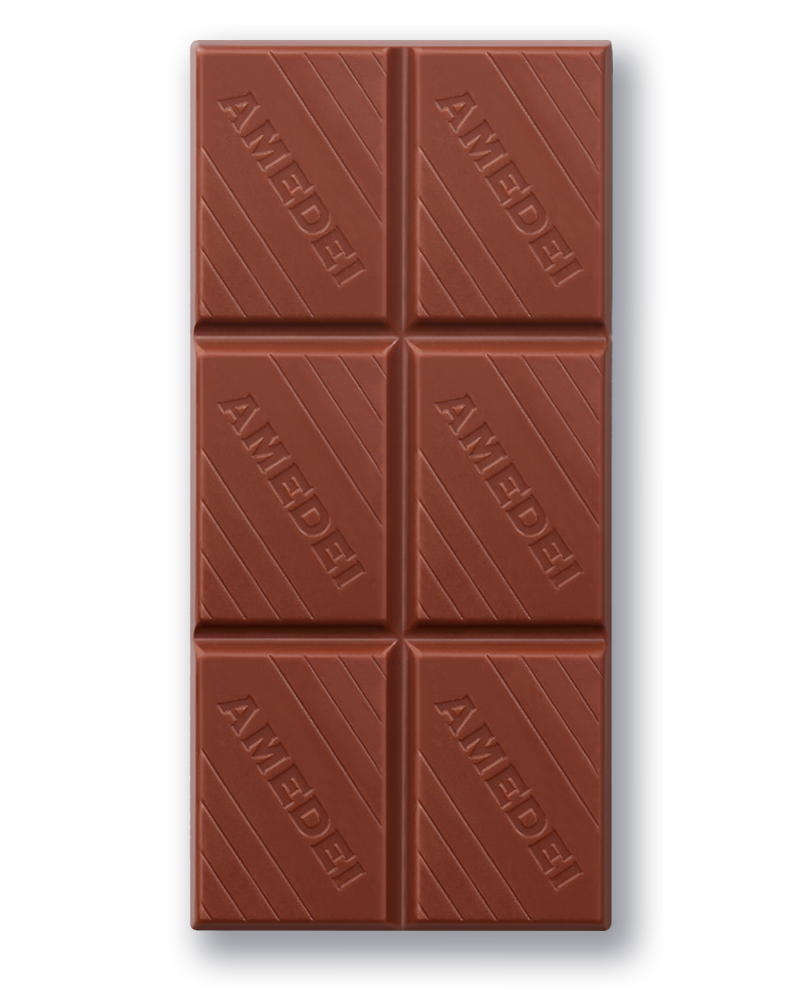 Milk chocolate | delicate blend
---
Description

AROMATIC PROFILE
Toscano Latte, the founding member of Amedei's milk chocolate family, is a delicate blend, obtained by combining fine cocoa beans (Madagascar, Ghana and Venezuela) with whole mik from Brittany in Western France. A chocolate with a creamy and naturally sweet taste resulting in an unexpected flavour, which is an ode to childhood memories.
Notes of caramel, white flowers and cream
---
---
Product details

Ingredients

Cocoa mass, cocoa butter, cane sugar.

Allergens

May contain traces of hazelnut, almond, pistachio, walnut

Storage

Keep in a dry and cool place, between 14° and 18°

Nutritional Values/100g

Energy

2401 kJ/577.0 kcal

Carbohydrate

44.0 g

---

Fat

41.0 g

Of wich sugar

37.0 g

---

Of wich saturates

26.0 g

Salt

0.34 g

---

Protein

8.0 g

---
EXPERIENCE
WELCOME IN THE NEW – AND ANCIENT – AMEDEI FACTORY
We have always been committed to the production of excellent Italian chocolate, with special attention to conveying the essence of the iconic place where we are based in, Tuscany: art, genius, and beauty.